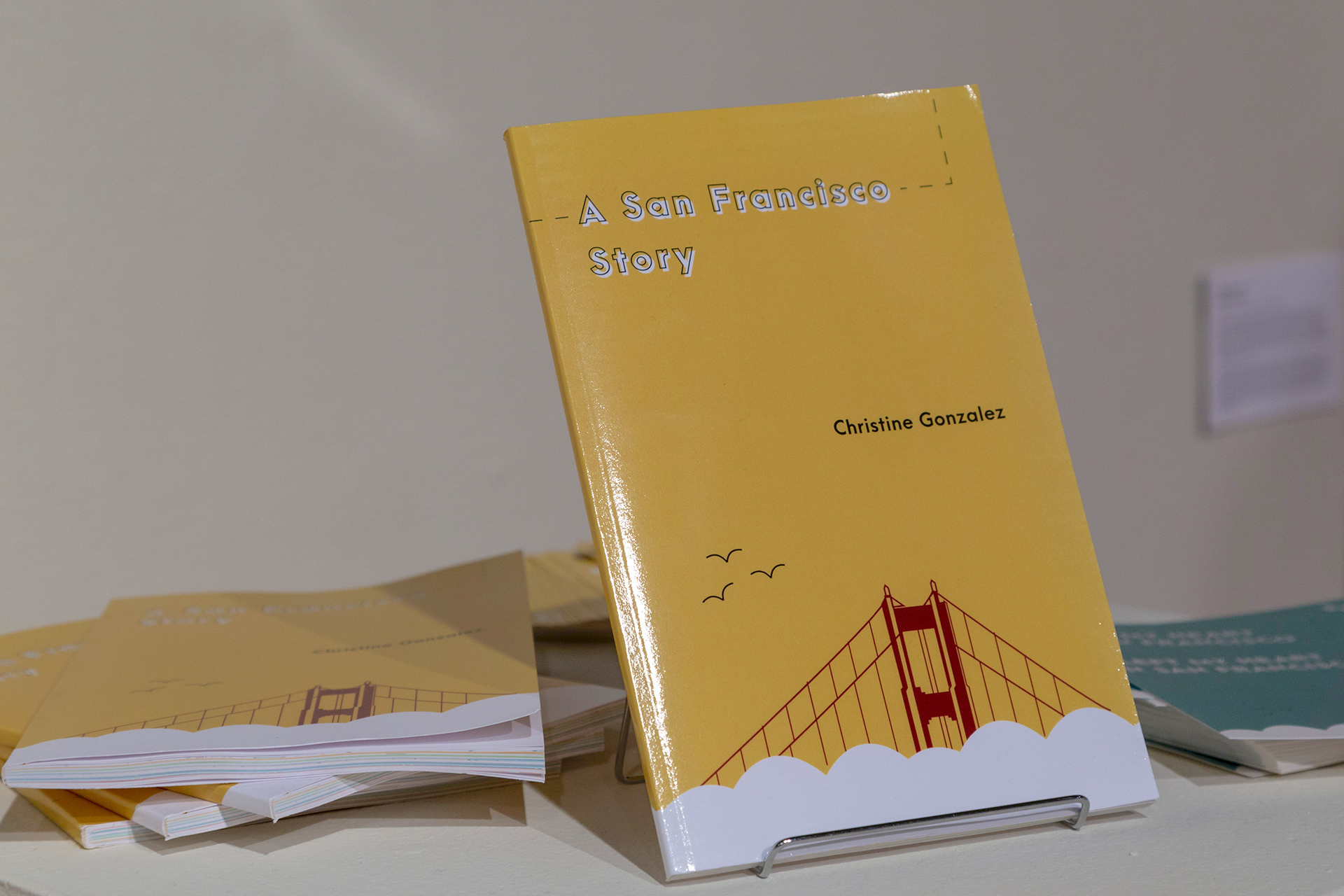 A San Francisco Story

is an eighty-one page book focused on how the technology boom impacted San Francisco. The San Francisco tech boom can be defined as the influx of technology companies and the resultant, quick change in the dynamic of a financially driven economy to a tech-driven society. The book offers a local's perspective of the current technologically-driven city through personal narratives and data. 
In addition to the book, a 24 x 36in poster was created along with two postcards. The book is available for purchase here.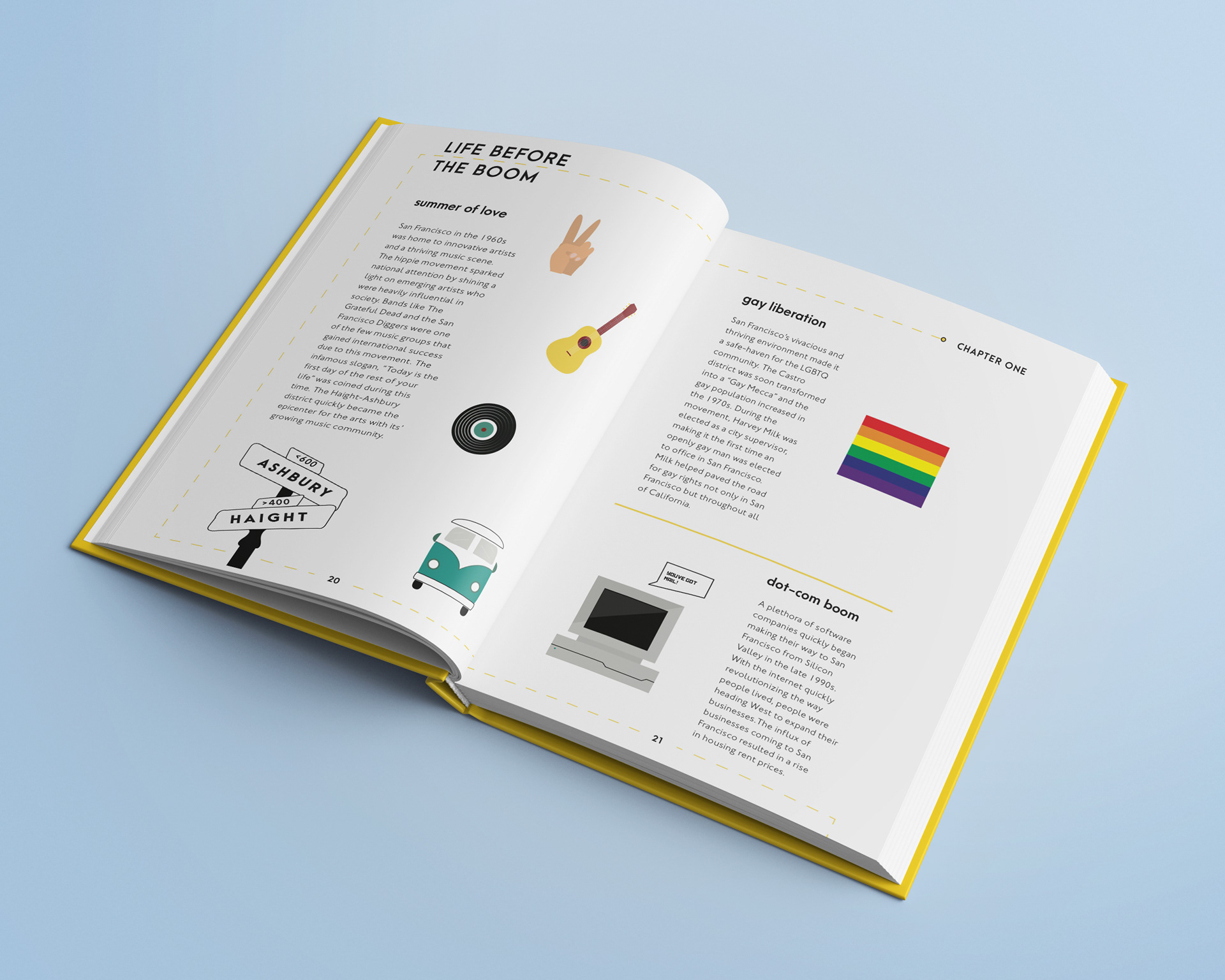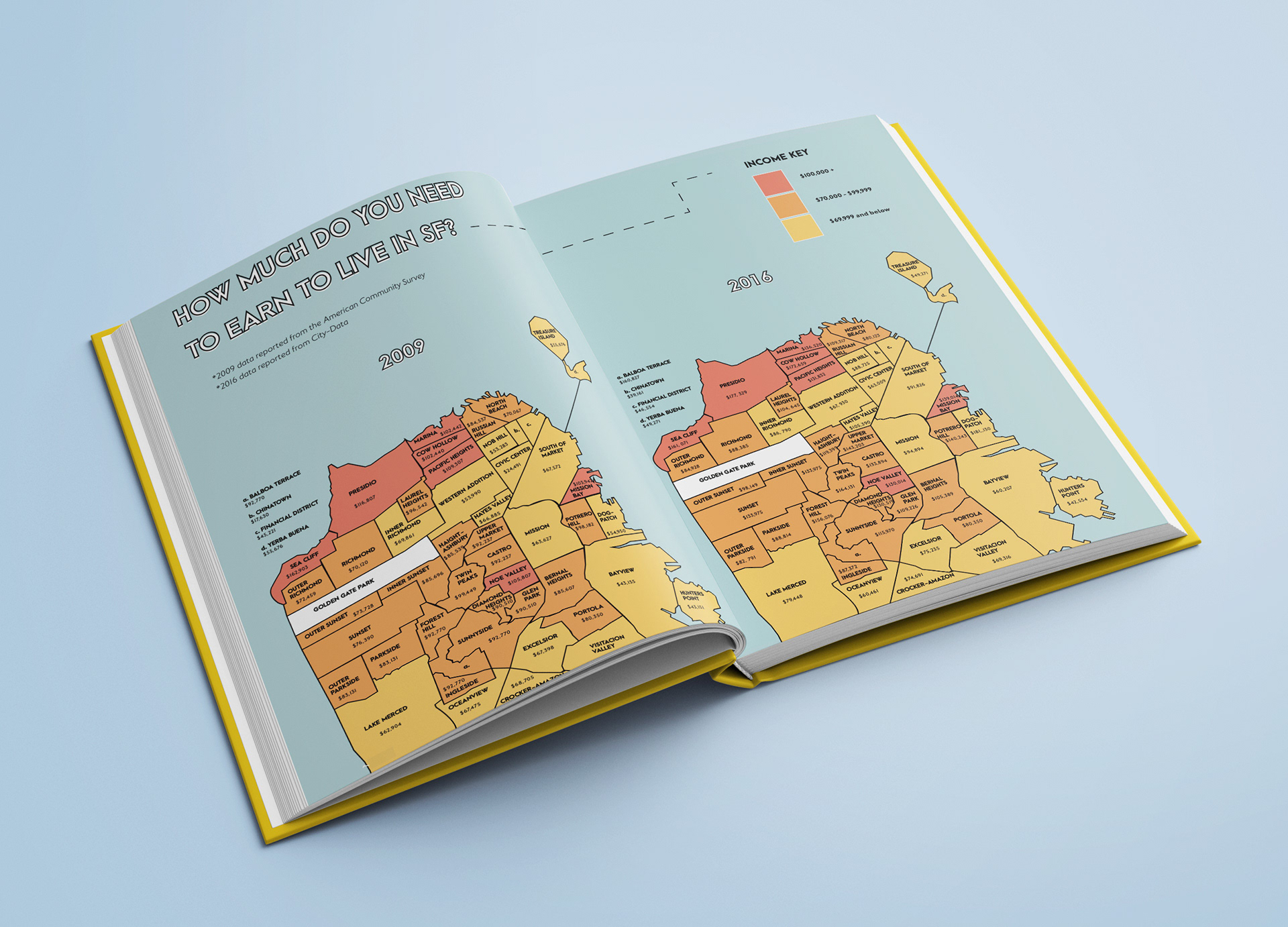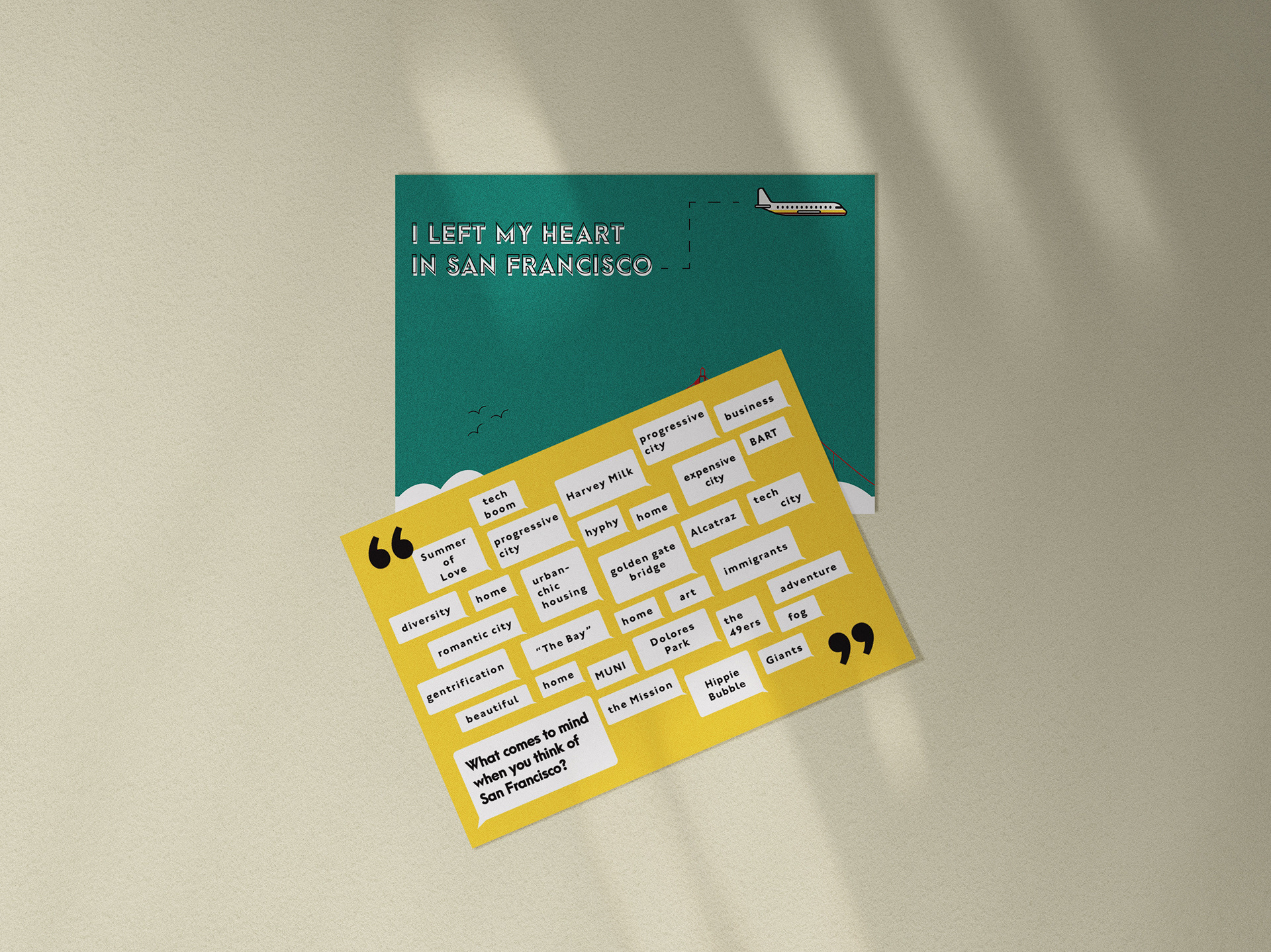 A project of such grandiose size required an extensive amount of research on various topics. I went through hours of researching articles covering the effects the tech industry had on the city of San Francisco. Some topics covered ranged from political issues to the housing crisis to personal testimonials from locals. To maintain an unbiased stance, I interviewed people from both sides tech and non-tech through Google Forms. Over sixty people participated in the form and their responses were used as a form of research in A San Francisco Story. Along the way, I illustrated infographics that represented each chapter. 
As a San Francisco native, I poured my heart and soul into this project, an issue I was (still am) so passionate about. I learned how to utilize multiple tools to obtain the most relevant information for my senior thesis. Also, I honed my skills in Adobe Illustrator. However, this project taught me how important it is to implement and follow deadlines, or else I'll be overwhelmed with so much work.